We Deliver Value
RightWave's Marketing Automation as a Service™ (MaaS) provides B2B companies the ability to have successful marketing automation adoption without traditional lengthy and complex implementations, time-consuming hiring and training of marketing operations personnel and added consulting costs.
The RightWave model is straight forward with an all-inclusive fast and easy implementation that provides positive return on investment from the very first month of adoption.
Our combined technology and best-practices enable a flexible, sophisticated and successful marketing automation solution. Our highly trained digital marketing consultants are highly skilled and produce quality service that provide our customers return on their investment.
Customer success is our #1 business outcome and our commitment to excellence and quality is in everything we do!.
Anurag Khemka
President & CEO
Anurag, a 25-year veteran of Silicon Valley, has been a pioneer in the Marketing Automation space. In 1996, he founded his first company MarketFirst Software, the very first Marketing Automation company on record. In fact he coined the word "Marketing Automation", invented many eMarketing features that are common place today, and offered his software for rent over Internet (known as SaaS today), even before salesforce.com was born. MarketFirst Software was later acquired by Pivotal, and is now part of Aptean Corporation.
Anurag was named in B-to-B Magazine's Who's Who 100 in CRM. Anurag is a graduate in Electric Engineering from the Indian Institute of Technology (IIT), New Delhi, and holds a Masters in Computer Science from the University of Louisiana at Lafayette.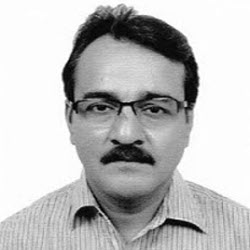 Abhinav Khemka
Vice President, Administration and Finance
Abhinav oversees Administration, Quality Assurance, IT, and Finance for RightWave. He has been at RightWave for 11 years growing through the ranks and assuming more and more senior level responsibilities. Before joining RightWave, Abhinav led QA at iBrain and operated a franchise for Valeda Herbal.
He holds a Bachelor of Law degree (LLB) from B.S.A. College, Mathura, and a Bachelor of Science in Mathematics from Babasaheb Bhimrao Ambedkar University.
Manager, Technology
Digvijay manages the development team at RightWave. His team not only develops RightWave's next generation Marketing Automation Platform but also builds integrations and interfaces with 3rd party products like Salesforce.com, NetSuite, Marketo, Eloqua etc. Digvijay has served RightWave for nearly eight years.
Digvijay's earlier experience was at GenX Info Technologies and Thomson Digital. Digvijay is a Masters in Computer Science and Information technology from the Indira Gandhi Open University, New Delhi.
Manager, Quality Assurance
As the person responsible for all QA across product and service delivery, Gopal leads a group of quality professionals who ensure that all activities performed for RightWave's customers honor our core value of Attention to Detail. Be it enhancements to the RightWave Marketing Automation Platform, or a custom integration or microsite for a specific customer, Gopal's team provides quality assurance and testing for compliance with requirements.
An 8 year veteran at RightWave, Gopal holds a Master of Science Degree in Computer Science and Software Testing from Gauhati University.
Meet Our Team