We Deliver Value
RightWave's Marketing Automation as a Service™ (MaaS) provides B2B companies the ability to have successful marketing automation adoption without traditional lengthy and complex implementations, time-consuming hiring and training of marketing operations personnel and added consulting costs.
The RightWave model is straight forward with an all-inclusive fast and easy implementation that provides positive return on investment from the very first month of adoption.
Our combined technology and best-practices enable a flexible, sophisticated and successful marketing automation solution. Our highly trained digital marketing consultants are highly skilled and produce quality service that provide our customers return on their investment.
Customer success is our #1 business outcome and our commitment to excellence and quality is in everything we do!.
Anurag Khemka
President & CEO
Anurag, a 25-year veteran of Silicon Valley, has been a pioneer in the Marketing Automation space. In 1996, he founded his first company MarketFirst Software, the very first Marketing Automation company on record. In fact he coined the word "Marketing Automation", invented many eMarketing features that are common place today, and offered his software for rent over Internet (known as SaaS today), even before salesforce.com was born. MarketFirst Software was later acquired by Pivotal, and is now part of Aptean Corporation.
Anurag was named in B-to-B Magazine's Who's Who 100 in CRM. Anurag is a graduate in Electric Engineering from the Indian Institute of Technology (IIT), New Delhi, and holds a Masters in Computer Science from the University of Louisiana at Lafayette.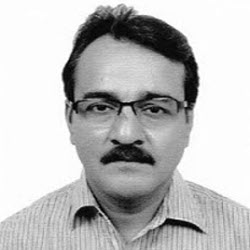 Abhinav Khemka
Vice President, Administration and Finance
Abhinav oversees Administration, Quality Assurance, IT, and Finance for RightWave. He has been at RightWave for 11 years growing through the ranks and assuming more and more senior level responsibilities. He works closely with Gaurav to ensure team has what they need to succeed. Before joining RightWave, Abhinav led QA at iBrain and operated a franchise for Valeda Herbal.
He holds a Bachelor of Law degree (LLB) from B.S.A. College, Mathura, and a Bachelor of Science in Mathematics from Babasaheb Bhimrao Ambedkar University.
Manager, Technology
Digvijay manages the development team at RightWave. His team not only develops RightWave's next generation Marketing Automation Platform but also builds integrations and interfaces with 3rd party products like Salesforce.com, NetSuite, Marketo, Eloqua etc. Digvijay has served RightWave for nearly eight years.
Digvijay's earlier experience was at GenX Info Technologies and Thomson Digital. Digvijay is a Masters in Computer Science and Information technology from the Indira Gandhi Open University, New Delhi.
Manager, Quality Assurance
As the person responsible for all QA across product and service delivery, Gopal leads a group of quality professionals who ensure that all activities performed for RightWave's customers honor our core value of Attention to Detail. Be it enhancements to the RightWave Marketing Automation Platform, or a custom integration or microsite for a specific customer, Gopal's team provides quality assurance and testing for compliance with requirements.
An 8 year veteran at RightWave, Gopal holds a Master of Science Degree in Computer Science and Software Testing from Gauhati University.
Meet Our Team
RightWave named a 2019 Business APAC One-Stop IT Service & Solution Provider
In honoring RightWave, Business APAC noted that marketing departments play a significant role in promoting the business and mission of any B2B company. With the advent of state-of-the-art technologies, new marketing automation solutions are enabling companies to increase their sales and marketing efficiencies. This is where RightWave, Inc. comes into the picture with its comprehensive solution that covers all the aspects of marketing automation.
Read More
RightWave CEO earns Owler 2017 Top-Rated CEO Award
Owler has announced that Anurag Khemka, CEO of RightWave, Inc., has earned an Owler 2017 "Top-Rated CEO" Award. For the first time, Owler is honoring the top-rated CEOs on its platform. CEOs are rated by members of the Owler community who have collectively contributed more than a quarter million ratings this year.
Read More
RightWave's webinar on Canadian Anti-Spam Legislation
In a recent webinar, RightWave's CEO & President, Anurag Khemka, a pioneer in marketing automation shared his knowledge on the history of spam and the Canadian Anti-Spam Legislations (CASL) which comes into effect from July 1st. Non-adherence by B2B marketers may result in individual and class action suits.
Read More
Silicon India article: Challenges in Calculating Marketing ROI
How RightWave Solves the Marketing Automation Skill Shortage
David Raab, renowned Consultant in Marketing Technology Anlaytics & the Principal at Raab Associates Inc., published the B2B Marketing Automation Vendor Selection Tool in 2013 explains how RightWave takes away the pain of B2B Marketers in running complex Marketing Automation Systems through it's Marketing Automation As a Service (MaaS) Model.
Read More
RightWave features in SI100
The Silicon India magazine recognized RightWave's Marketing Automation as a Service (MaaS) as a resourceful tool for B2B Marketers empowering them to adopt complex marketing automation solutions without any technical know-how retaining their focus towards their marketing strategies and planning.
Read More
Data Security and Protection
RightWave is committed in securing and preserving the privacy and integrity of its customers and their data. We understand and believe that data is of critical importance to our customers' success and growth of their businesses. This section defines the security procedures adopted by RightWave for providing and ensuring multi level security to its customers' data.