The Lead Management process begins when a salesperson first identifies someone's interest in the company's services or products. This interest could be identified from social media, public relations, search marketing, search engine optimization, or telemarketing.
These are the steps in RightWave's Lead Management process that helps convert leads to customers:
Defining the objective – Before scoring or identifying leads, it is important to define the characteristics of prospects who can be considered as qualified leads.
Creating Service Level Agreements – In order to handle the process of forwarding qualified leads to sales teams, service level agreements (SLAs) need to be created to define and govern each stage of the process.
Scoring leads – Once the definition and the SLAs are ready, lead scoring is a good way to qualify relevant leads and identify the strongest prospects.
Marketers who focus on B2B Lead Management, rather than on outbound messaging, are able to generate highly-qualified leads and increase revenues.
RightWave's Marketing Automation as a Service not only provides management of high volume of lead generation in B2B marketing environments but also constantly determines the rate of lead conversion. No matter which marketing automation system is in use, RightWave's solutions can help convert leads into opportunities. They provide a constant supply of rich and qualified leads to the sales team. Constant diligence in lead generation improves ROI and marketing efficiency through management of contact lists, contact profiling, data cleansing, and data appending. Leads are collated across sources.
Lead reporting functions include real time lead alerts, periodic lead activity reports, lead qualification, and others.
Marketing managers can connect with RightWave's sales team for a discussion of the particulars of lead generation in their companies.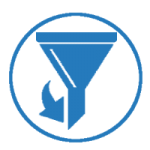 Lead nurturing is as important as lead generation. It can be less expensive and more effective to put more focus on existing leads rather than seeking yet more new leads.
Why: Usually marketers primarily keep focus on generating new leads to feed their sales pipelines. However, the rate of conversion of these newly generated leads is typic.ally only 5-7% This causes friction between the sales and marketing teams. Effective lead nurturing is not a simple matter of sending an occasional email.
What: Lead nurturing builds strong relationships with prospects even those not ready to buy a product or service. The goal of a good lead nurturing program is to increase the company's reputation profile. In the future when the prospect decides to buy, the company will be the vendor of choice.
When: Lead nurturing begins as soon as the lead is identified.
Key factors for a Lead Nurturing program
Recognize the prospect.
Design email content to fit the prospect.
Personalize the email to the greatest extent possible.
Be consistent.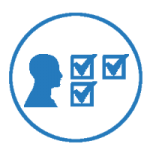 A lead is someone who has shown interest in a product or service and is familiar with the company. When lists are purchased, a person who is a good fit for the service or product can be classified as a lead. Are all these leads ready to go under the sales process? The answer is usually "no" because they are not all qualified leads. If they go under the sales process, the conversion rate will be very low. It is better to look for qualified leads that fulfill qualification rules for becoming a customer. For a company selling sports car accessories, a qualified lead will be one who owns a sports car. A person may constantly visit that company's blog/site because of an interest in sports cars. If that person does not own a sports car, purchase of accessories is unlikely.
A better conversion rate results from a good lead management process that includes a well-defined lead qualification process. Lead qualification depends on a number of factors including adequate funds, the services or product being the best fit, and a desire to purchase the service or product.
Key factors for an efficient Lead Qualification Process:
Be consistent and do high quality follow up with leads to understand their needs and pain points.
Be proactive in responding to leads. A rapid high-quality follow-up will quickly provide the information to qualify or disqualify the lead.
Focus on the quality of lead data. Accurate and complete data are necessary to make intelligent qualification decisions.
RightWave personnel are experienced in building highly-efficient lead qualification processes that provide a higher conversion rate. This capability allows customers to tune their funnel models.

Lead distribution is the next step after lead generation. Every organization's sales team uses some type of lead distribution rule to allocate leads to sales people for further processing. However, the process of lead distribution varies a lot. Many organizations still use a lead distribution process in which one gate keeper keeps an eye on incoming leads and manually assigns leads. This process is not recommended because a better conversion rate is achieved with an automated lead distribution process.
There are multiple ways of automating the lead distribution process: geographical distribution, by company profile in the F1000 or Global2000 or by a round-robin lead allocation process if there are multiple account managers at a single location. Some organizations build a hybrid lead distribution system where they use multiple automated processes. Companies using hybrid lead distribution systems are achieving better conversion rates.
RightWave can assist in developing a lead distribution strategy or provide the information needed to implement a chosen strategy.